Any chance I get to go back to NY during the fall, I take. This worked out perfectly as I was going back for a wedding, so I took advantage of the timeframe and opened up slots for some Blue truck mini sessions! We had 5 amazing sessions on a Sunday morning. It was a balmy 45 degrees out, but it was the most perfect of fall days.
This truck means so much to my family as it was my late Father in laws and now belongs to my sister in law. It was a dream to make it a big part of our sessions!
This is my best friend Jes and her beautiful family. Like me, she has all boys. We have been best friends since 2nd grade and though we have spent all of our adult friendship living miles and miles apart, there's no one I could trust more with my thoughts and she's the person I go to to celebrate with and vent with. Our families have gone on vacations together and our boys are so good together. I am grateful for our friendship and for the love of her family.
This family, I have known since they were just a family of two and hadn't yet married! We all went to high school together and Andy was a mutual friend during those years! Andy and Alexa now have four gorgeous kiddos now and they are fantastic talkers. We had some very funny conversations, too. They are going to have some amazing memories together and I hope they always cherish their sibling time!
Nicole and I went to high school together as well though she was a year older. She met Mark and they have been together or over half her life now, just like my own husband and I. Their kids, Anthony and Mariah are as sweet as can be and are just perfect mixtures of the two of them. We had tickle fights and sweet hugs during the session and the four of them together are a beautiful family.
The Shue Family found me on Facebook, which I loved. I adore meeting new families and these four are beautiful and absolutely smitten with each other. Watching these girls connect with their Mom and Dad was perfection and so incredibly cute. They were so playful and such good listeners and made it very easy to watch and capture their personalities!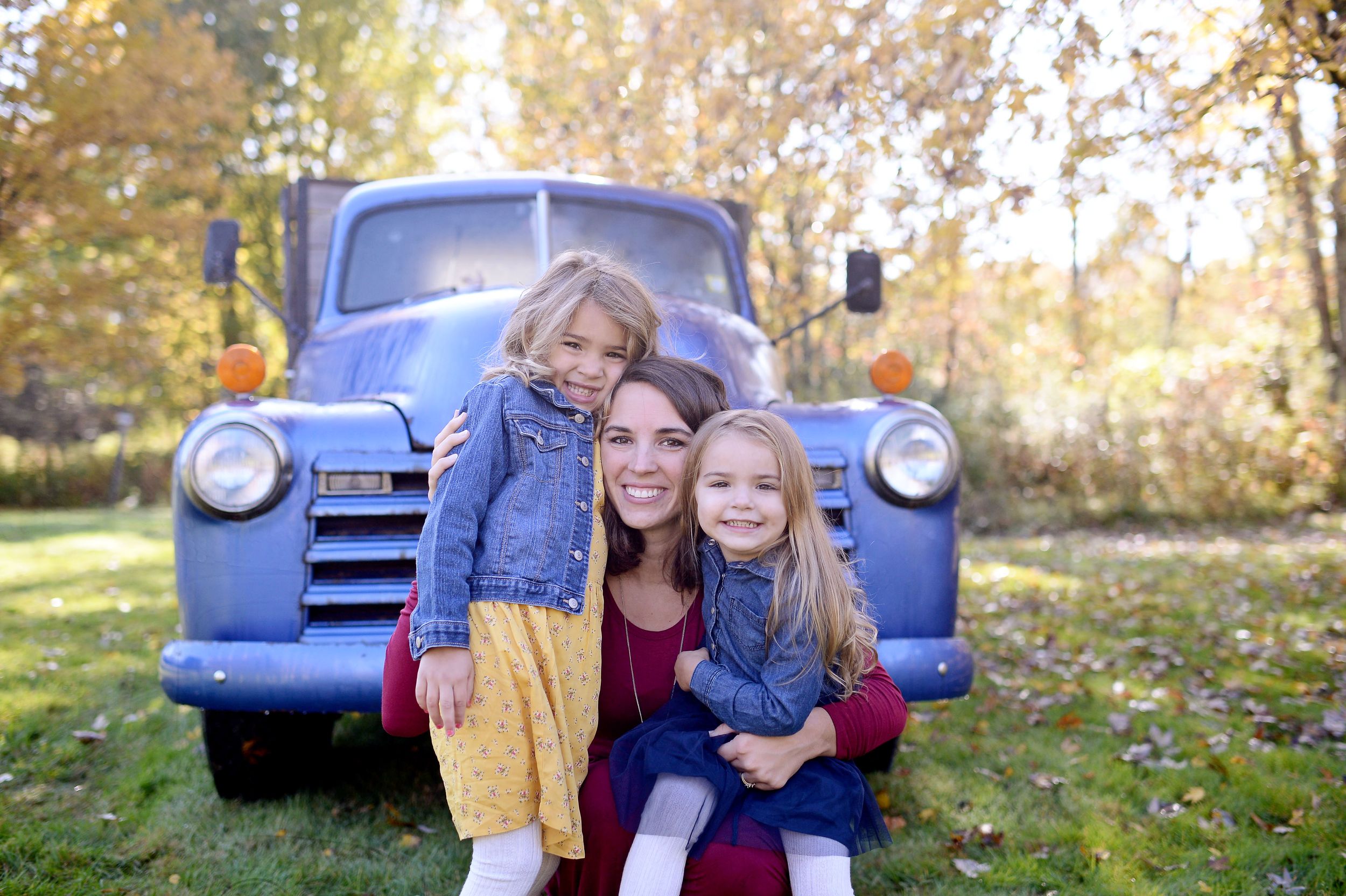 This is my beautiful sister in law and her boyfriend Doug. She is now the owner of this truck and the beautiful property that we photographed all these sessions at! These two are super funny together and very playful so naturally, we did a lot of laughing. When we weren't laughing and exploring the wooded area near the house, we were capturing their naturally sweet and silly personalities. Big thank you to Jesse for all the help setting up for these sessions and for the use of the truck and her yard!
If you'd like your own family photographed and in time for the holidays- head over to the contact page and give us a shout!